In February 2013 I sold my 100th lake shore home!  Being a Lake Minnetonka home seller, my 100th lake shore property was on Lake Pulaski in Buffalo, MN!  I strive to help every client find the right home to meet their needs of either living on Lake Minnetonka, in the Lake Minnetonka area, in the Western suburbs of Minneapolis or even on Lake Pulaski.  In addition to this lake home property,  I also helped one of my Senior clients sell her home in the Minnetrista / Mound area.
Here are more details on the homes I sold in February 2013 in the Lake Minnetonka  and West Suburban area: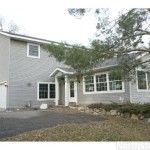 1525 WestShore Drive, Buffalo, MN.  This 2001 custom built home on
Lake Pulaski resides on a 1.3 acre lot with hundreds of feet of lakeshore.  Some of its features are gorgeous woods, handsome stone, vaulted ceilings, five car garage and much more.  The home has 2420 finished square feet comprised of three bedrooms and two baths and sold for $405,000. (Click on photos for even more details or CLICK HERE.)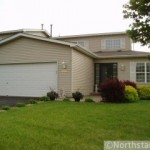 1355 Langewood Drive, Minnetrista, MN.  This townhome in the Lake Minnetonka area with 3 bedrooms and 2 1/2 baths sold for $225,000.  This end unit townhome includes a large master suite on the main level with whirlpool bath, ideal for a Senior buyer.  The home also offers a vaulted kitchen,  great room and dining room.  One is sure to enjoy the wildlife of deer and birds that visit the spacious backyard.  (Click on photos for even more details or CLICK HERE.)
To view MANY of the past homes or my MOST RECENTLY sold homes CLICK HERE.  For any help in buying or selling a home please contact me, Tim Landon, at 612-978-5471.  I would LOVE to help you with your real estate needs!