No matter if you desire to dine "On" Lake Minnetonka or "Near" Lake Minnetonka and no matter if you want "Fine" dining or a "Casual" meal, the Minnetonka Lake area is sure to have a restaurant that tantalizes your taste buds! Bon Appetite!
Dining "ON" Lake Minnetonka
If you are looking for dining on Lake Minnetonka and want the option of indoor dining or dining on a wharf, some local favorites are Lord Fletcher's in Spring Park, Maynard's in Excelsior, 6 Smith in Wayzata (Just OPENED June 2014), and COV in Wayzata (JUST OPENED July 31, 2014;  formerly Sunsets).  Al & Alma's Supper Club in Mound and Bayview Event Center in Excelsior are also two favorites with scenic boat cruises and dining on and off the lake.  Just click on any restaurant below for more details.
"FINE" Dining OVERLOOKING or NEAR Lake Minnetonka
If you are looking for fine dining right off of Lake Minnetonka some of the favorites are below.  Cast and Cru is a new restaurant specializing in "Posh Modern American" cuisine in Excelsior's Old Log Theater TO OPEN the End of AUGUST 2014!  In Wayzata you will find a variety of dining experiences.  Gianni's is a wonderful steakhouse, McCormick's is a fabulous Irish pub and restaurant, and Blue Point features seafood.  Click restaurants below for details.

Other Restaurants in the Lake Minnetonka Area
Want to venture out for authentic Irish food? Try Jack O'Connor's Pub in Excelsior.  If you love chinese food, Mound and Navarre will not disappoint with Asian Bistro and Happy Garden. Bukhara Indian Bistro brings India to Minnetonka. Antiquity Rose in Excelsior offers classic dining and an antique shop in one.  People's Organic in Wayzata offers organic, local, fair trade. Caribbean Marina Grill in Tonka Bay claims the best burger on The Lake.  Minnetonka Mud in Spring Park is a great place to grab a good cup of coffee. Don't worry if you crave Caribou Coffee, there are many of them throughout the Lake Minnetonka area.
There are also many other restaurants and eateries in the area worth visiting.  In downtown Wayzata you will find ethnic variety with many restaurants to choose from: Wayzata Bar and Grill, Fountain Chinese, Frankie's Pizza, Sakana Sushi, Maggies Restaurant and D'Amico & Sons.  Hazellewood offers an upscale dining experience right in Tonka Bay.  The Narrows Saloon is a great bar and grill in Spring Park that also hosts fabulous live musicians and bands.  Carbone's Pizza (Mound), Joey Nova's (Tonka Bay), and Punch Pizza (Wayzata Bay) are sure to appease any pizza craving.  Scotty B's and Porta Del Sol are both in Mound.  Scotty B's is an american style diner while Porta Del Sol caters to mexican american pallets.  Click on any of the restaurants below for more details.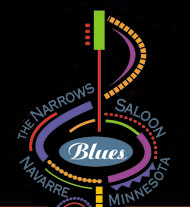 Dining in the Greater Minneapolis Area
If you luster for fine dining or other exotic dining experiences, downtown Minneapolis is only a
20 minute drive east on 394 and it has MUCH to offer!  Check out the Twin Cities Dinning Guide for more information.