In March 2013 I helped a client both buy and sell homes in and around the Lake Minnetonka area.   For this client I was able to sell her two-story home in Watertown in addition to helping her buy a completely remodeled two-level home in Mound.   Below are details on the two homes sold in the Lake Minnetonka and west suburban areas.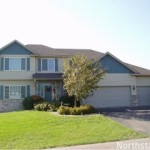 307 Arnica Drive, Watertown, MN.  This 2003 former parade home
has 2,300 finished square feet in addition to 1,000+ unfinished square feet ideal for expansion and sold for $219,000.  The home has four

bedrooms, three baths and a three-car garage.  Being a parade home, this house has many upgraded features.   Some of the added features are hardwood floors, tiled floors, vaulted ceilings, deck, fireplace and much more.   (Click on photos for even more details or CLICK HERE.)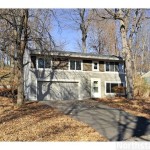 4712 Gordon Road, Mound, MN.  This two-level home with 1,560 finished square feet was built in 1974 but was totally remodeled in 2013 and is like-new construction.  The home with 3 bedrooms, 2 baths and two-car garage sold for $196,000.  This cottage-like style

house is steps from Lake Minnetonka.  Wonderful features of this home include exquisite finish, gourmet kitchen, open floor plan, private yard, large deck and more.  The home also qualifies for a dock on Lake Minnetonka through the City of Mound Dock Program.  (Click on photos for even more details or CLICK HERE.)
To view MANY of the past homes or my MOST RECENTLY sold homes CLICK HERE.  For any help in buying or selling a home please contact me, Tim Landon, at 612-978-5471.  I would LOVE to help you with your real estate needs!