Join Tim Landon, Lake Minnetonka Area Realtor,  at the OLL Blast!  Eric Malmberg, my broker at Re/Max Advantage Plus, and his wife Charity are a major sponsor of the OLL BLAST! at the Our Lady of the Lake Catholic church and school. Come and join the fun Saturday night, May 18th, and listen to three bands including Night Ranger! Listen to songs like Sister Christian, You Can Still Rock In America and When You Close Your Eyes!
Charity and Eric gave Nicole Ketcher and I their VIP backstage passes for the night. Can I say "AWESOME DUDE" even though I am 50 years old? Our ears will no doubt be ringing tonight. Tim Landon will ROCK IN AMERICA!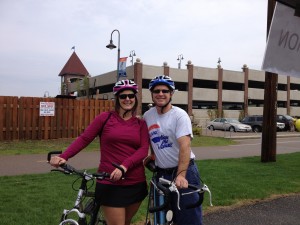 But first Nicole and I will ride in the Wheels for Meals bike ride today, Saturday May 18th at 12:00, to raise money for seniors who have meals on wheels delivered. The rain will stop at 11:00 for registration!  (Just got back from biking…it was a great ride!)
The OLL BLAST! is just the first of many big weekends in the Westonka area and Lake Minnetonka area. We have the huge Fish Fry at the Mound fire department on June 1st and also the  Spirit of the Lakes Festival July 18, 19, 20. Go to my site  YourLakeMinnetonkaRealtor.com and look under "communities" and scroll down to "festivals and outings" to see what's on tap. I will guarantee your family or close friends will have fun at these events. There is live music, food & fun for young and old and even two parades.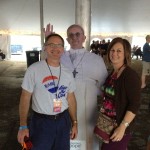 Update: We had a GREAT time at the 2013 OLL Blast!  We hung out with The Pope, good friends and Night Ranger!