Hey guys, Nick here! Its that time of year again where we all leave the State Fair with a few more pounds and take one last boat ride around Lake Minnetonka admiring the beauty that nature has to offer.  As you send your children off to their first day of class at a school in the Lake Minnetonka area you might be asking yourself a plethora of questions. "What will my child learn today? Are the teachers qualified? What kind of testing will be done?" Your child's education is important so I will shed some light on where the Lake Minnetonka schools rank among the state and even the nation!
Being in the Lake Minnetonka area there are many great schools to choose from including Wayzata, Minnetonka, Orono, and last but not least Westonka. All of these schools have been top 10 in rankings for our state and top 50 nationally for several years now. Whichever one you decide to send your child to will be a great choice! Most of my work involves the western side of Lake Minnetonka so I would like to focus on Westonka.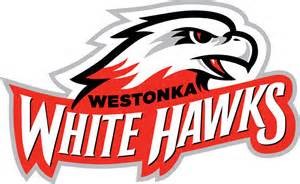 For the 13th consecutive year, as a district, the Westonka MCA test scores have ranked among the best in the state (Wayzata, Minnetonka, and Orono were up there too!)  ranking #4 overall in math and #2 overall in reading for 2015. ACT test score were an average of 24.5 in 2014,  3.5 points higher than the national average of 21 and 1.6 points higher than the Minnesota average of 22.9!  As a district Westonka ranked 2nd among Minnesota public schools and 6th overall in Minnesota. From award winning music to state competing sports teams and a 19 to 1 teacher to student ratio your child is guaranteed a wonderful school career at Westonka and will be noticed by top end colleges around the nation!
More details on all of these schools can be found at their respective websites using the above hyperlinks and of course I would be happy to answer any questions about the real estate market in the Lake Minnetonka area!