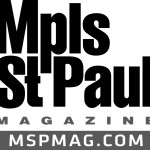 One of the top Lake Minnetonka homes seller, Tim Landon, will help you buy or sell real estate in the Lake Minnetonka and surrounding areas.  Tim recently featured two upper bracket homes for sale on Lake Minnetonka in the February 2013 edition of the Minneapolis/St. Paul Magazine.  Check out Tim's eye-catching ad below.  Also, browse through the Minneapolis/St. Paul Magazine to check out the best Minneapolis and St. Paul have to offer!
Tim, a top Lake Minnetonka real estate agent, has lived in the Lake Minnetonka area for more than 40 years helping clients buy and sell real estate for over 24 years!  Tim has experience with Lake Minnetonka real estate.  He has owned three homes himself and helped others buy and sell over 100 lake shore properties!  Tim's clients boast about his commitment to them.  Tim treats each and every clients like they are his only client.  When you work with Tim you get first class service!  Read the various CLIENT TESTIMONIALS from past home buyers and sellers, they speak for themselves.
To learn more about Tim Landon, Real Estate Agent with Remax Advantage Plus, check out his business statistics, designations, and personal & professional accomplishments on MEET TIM LANDON.  Tim would love to help you with your real estate needs in the Lake Minnetonka and west suburban areas.  Give Tim a call today at 612-978-5471 or e-mail him at TimDLandon@gmail.com.