As one of the top Lake Minnetonka Real Estate Agents for the past 25 years, I have always taken pride in my community involvement both as a 40 year residence of the Lake Minnetonka Area and agent.  In the last few years I have been a sponsor along with Remax in the Moonlight Trail Event, this year was no exception.
The 5th Annual Moonlight Trail Night was on February 15th, 2014 from 6-9 pm.  A few of my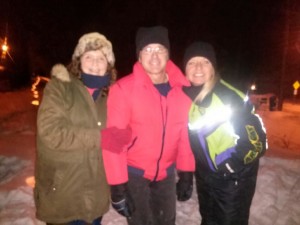 Remax associates and I stoked up a bonfire where we roasted hot dogs and marshmallows and served up steaming hot chocolate (plus doggie treats for the 'other members' of ones family).  People came out in droves and moved along the trail  illuminated by over 1000 luminaries by walking, skiing, sledding, shoeing and even biking.  It was a beautiful clear night with temperatures in the mid-teens.  We were fortunate to meet many people in the community.  It was a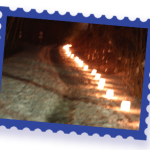 great Minnesota winter evening and we are look forward to taking part again next year!
The Lake Minnetonka Area always has many festivals and outings throughout the entire year.  To learn more about them visit my page Festivals & Outings.  For more information about the Moon Light Trail visit the 5th Annual Moonlight Trail Night site by CLICKING HERE.