I CAN TAKE THE WORRY OUT OF SELLING YOUR HOME!
I actually enjoy helping you prepare, market, and sell your home! I do my best every day to


help my clients succeed. I have sold hundreds of homes over the past 29 years and have all the systems in place to market your property no matter where it is located: on Lake Minnetonka, in the city or in a rural area. I promise to sell your home for the most amount of money in an appropriate length of time with the least amount of headaches. All my clients are important to me! The thrill of the sale is there whether you are $100,000 or $2.5 million! 

I will admit I learn something new on every transaction! From the purchase agreement to mortgage financing to closing of the sale…the market is constantly changing. Take three minutes to check out this video on the top five mistakes home sellers will sometimes make.  By working with me, an experienced Remax agent, I will help you alleviate these issues.


HOW DOES TIM LANDON HELP YOU?
• I go over the selling process with you from start to finish.
• I perform a comparative market analysis on your home.
• Together we determine the list and target prices for your home.
• We will decide on a proper marketing plan for your property.
• We will keep communication open between us at all times.
• We will work together to secure a qualified buyer and a purchase agreement.
• I follow up on the title work to be done on the home.
• I follow up on the mortgage process with the lender.
• I follow up on the appraisal process.
• Set up and attend the closing.

WHAT PRICE SHOULD I ASK FOR MY HOME?
I know that you want to get the highest price possible when selling your home. That's why we research the current market to see what the highest reasonable price is. We will compare houses that have recently sold and houses that are currently for sale in your area. Here's a few hints on setting the right price:
• Often, your home's value depends on recent selling prices of comparable homes in your area. After reviewing the selling prices for such homes, the price is adjusted according to current market trends.
• Buyers most often look in the price range determined by their monthly ability and down payment. They often compare dozens of homes in their price range.
• Buyers are very knowledgeable in their price range and often purchase by comparison. Unreasonable asking prices are an immediate turn-off.
• Inviting a potential buyer to make an offer shows that you are willing to bargain. But if your asking price is unreasonable, the buyer's offer will most likely also be unreasonable.
• It's necessary to offer competitive pricing, terms, and conditions in your area. This will help you sell faster and get the full market value.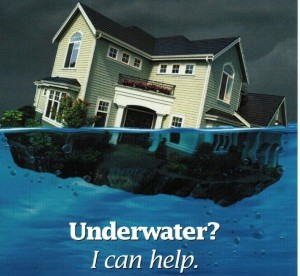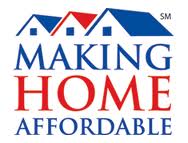 No matter the financial basis of your home, I can help if you are facing a short sale or foreclosure.  Please contact me for a private consultation of your selling needs.  We will find a way to make your real estate needs happen.