If you are looking for Lake Minnetonka Area homes for sale in the price range from $169,900 to $1,699,000 you've found one of the best realtors in the Lake Minnetonka Area who can help with your search. In the September Star Tribune Homes Magazine you will find information on six of my 11 properties for sale in the Lake Minnetonka Area.  This Star Tribune Homes ad highlights Four Lake Minnetonka lakeshore homes, one starter home in Mound and one perfect family home in Plymouth.  Click the ad at the left for more details.
The Lake Minnetonka homes featured are on Smithtown Bay, Harrison Bay, Seton Bay, and Seton Channel.  The lakeshore home prices range from $549,900 to $1.6 million in price and are located in the Victoria/ Excelsior and Mound areas. Please contact me at 612-978-5471

 or email me at TimDLandon@gmail.com to schedule a time to see any of these homes.    For more details on these properties just click Current Listings.
I have been a dedicated real estate agent in the Lake Minnetonka Area for over 25 years.  I help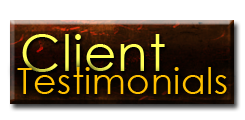 first time buyers to retirees buy and sell homes in ALL price ranges.   I have closed over 106 successful LAKESHORE transactions and hundreds more off the lake in the last 15 years with very satisfied clients.  Click on  CLIENT TESTIMONIALS to read what past home buyers and sellers have to say about my dedication to fulfilling their real estate needs in the most seamless manner possible.
To view all the properties I have for sale in the west suburban and Lake Minnetonka areas 
see MY FEATURED LISTINGS.  You may also search for other properties in the Multiple Listings System by clicking here on GENERAL SEARCH.  To view this month's or past Star Tribune Homes Magazine click the icon at the right.