Attention first time home buyers around Lake Minnetonka! With the holidays approaching many of us will gather at a loved ones home and enjoy eating, drinking, and each others company.  We all have our favorite places around Lake Minnetonka to go to for the holidays but have you ever thought what it would be like to host everyone at your own home? Sounds like a  fun idea but some of you might be saying to yourself "Well, I would need my own home first but rent is holding me back from ever getting to that point." This is where I would like to shed some light on the renting situation coming into 2016.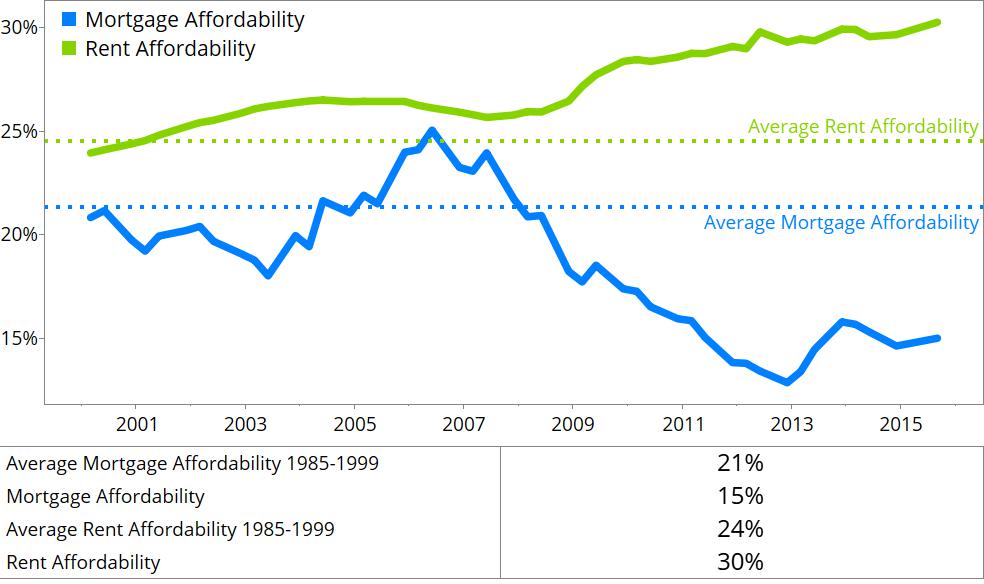 Most first time buyers I chat with think that renting is cheaper than owning a home, on the contrary, recent studies have shown that renters spend around 30% of their monthly income on housing while people paying their mortgage spend around 15% of their monthly income, a 50% cut from renting! At current interest rates (around 4%) its $475 a month per $100,000 on a mortgage. That means a nice starter home around $200,000 would cost about $950 plus taxes a month to own where as renting the same place costs $1,400 to $1,650 a month! Now I know what you are thinking, "That's nice Nick but what about down payments?"
Don't think you need 20% down to own a home, in fact most people don't put down 20%. A lot of first time home buyers can only afford 3.5% to 10% down and that is just fine. To put it into perspective, 5% down on a home at a higher interest rate of 6% will break even after only four years when compared to renting. Additionally, homes in the Lake Minnetonka area are projected to increase in price at about 3% a year in our current market. With interest rates still hovering around 4% it is still a great time to get into that first home!
I know its a big commitment  to get the ball rolling on purchasing a home but in the end I think you will find it is one of the best and most thrilling decisions to make! Happy holidays and feel free to call us with questions!
Works Cited:
Dr. Skylar Olsen. Housing Market Trends Report: Winter 2016. Zillow Group. 2015. Web. 14 Dec. 2015
Graphs Provided by Zillow Group